ETH2FORK.COM on the Trezor wallet: what is it? What to do with them? [Scam]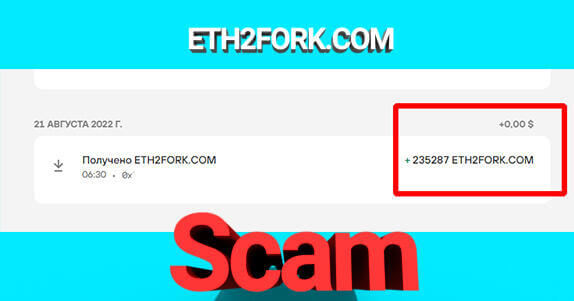 You own a Trezor wallet and you suddenly have a new coin in your account: ETH2FORK.COM ?
If you go to the "tokens" section of the wallet, we will see the following:
«$ USDCNOTICE.COM <- VISIT TO SECURE YOUR WALLET!
-
$ USDCNotice.com
4214
$ USDCNOTICE.COM <- VISIT TO SECURE YOUR WALLET!»
Please note – this is a scam! Do not go to this site! Remember that free cheese can only be in a mousetrap!
What happens if you go to this site?
This site is a scam, if you visit it with a Trezor wallet connected to a PC, then the site will lead you to the wallet connection page, which will steal all your cryptocurrency!
Users have verified this token on Etherscan, it is marked as a scam:
«This token is reported to have been used for misleading people into believing it was sent from well-known addresses and may be spam or phishing. Please treat it with caution.».
Link to Etherscan: https://etherscan.io/token/0x768ee58b2e288d3f09d4a42479d9f45cce40b0c4
How to delete tokens ETH2FORK.COM from my Trezor?
К сожалению, физически удалить их Вы не сможете.
Yes, you can send them to another address, but you will have to pay for it (commission within the Ethereum network – transaction fee), which will be quite expensive.
Just ignore these tokens!
Useful links
Topics on the Reddit forum:
Want to be the first to receive unique and important information?
Bookmark us!
Subscribe to our projects!