Which drivers are the best for mining (AMD and NVIDIA) - explained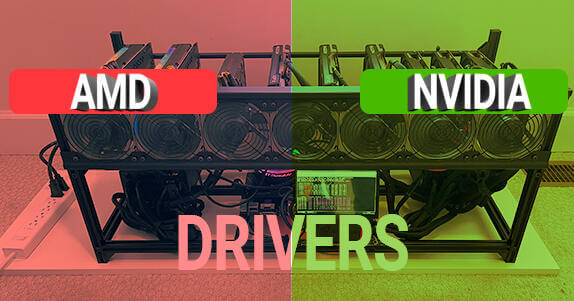 What are the best drivers for mining? Maybe there are "special" drivers for cryptocurrency mining? In this article, we will dispel these myths.
The best driver for AMD mining
For AMD, no "special" or secret mining drivers are required. This was relevant in 2017-2018. Then mining was born and AMD released the first Radeon Software Crimson Blockchain Driver for the RX and R9 line. However, in 2022, the drivers are already being compiled with the mining needs in mind.
AMD has a software compute mode called "Adrenalin".
That is why, with the release of the Adrenalin Edition, the Beta Blockchain Driver 2017 version is no longer needed. In addition, earlier it was necessary to apply a patch for the operation of flashed video cards with this driver. Thus, AMD Adrenalin 21.11.3 is considered the best and most stable driver in the mining community for AMD.
Radeon Software Adrenalin 21.11.3 is compatible with the following AMD Radeon products
Radeon ™ RX 6900/6800/6700/6600 Series Graphics
Radeon ™ RX 5700/5600/5500/5300 Series Graphics
Radeon ™ VII
Radeon ™ RX Vega Series Graphics
AMD Radeon ™ Pro Duo
Radeon ™ RX 500/570/580 Graphics
Radeon ™ RX 400/470 Graphics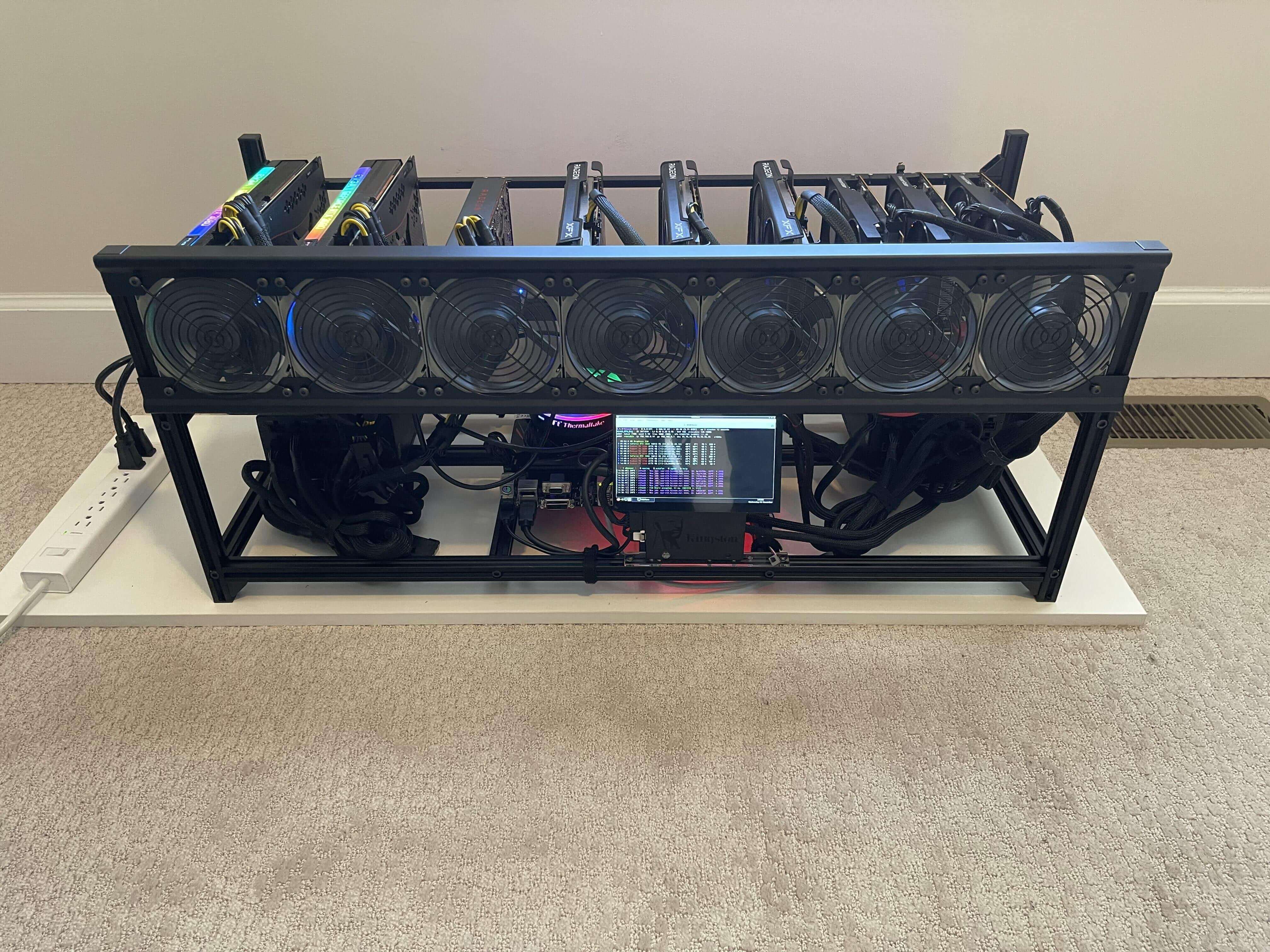 For Nvidia, things are different. The company is still struggling with miners because they want to sell separate GPU lines for miners. However, Nvidia's anti-mining protection was completely bypassed. You don't need to do anything to bypass LHR blocking - the best mining programs already have a built-in mechanism for removing restrictions.
If there are no longer any dedicated mining drivers (at least in the public domain), then why do some of the drivers work better than others? Let's try to figure it out.
Determining the best driver for Nvidia
To unleash the full potential of a video card in Ethereum mining, you need to empirically select the best driver specifically for your mining rig.
What is the principle behind looking for the best driver?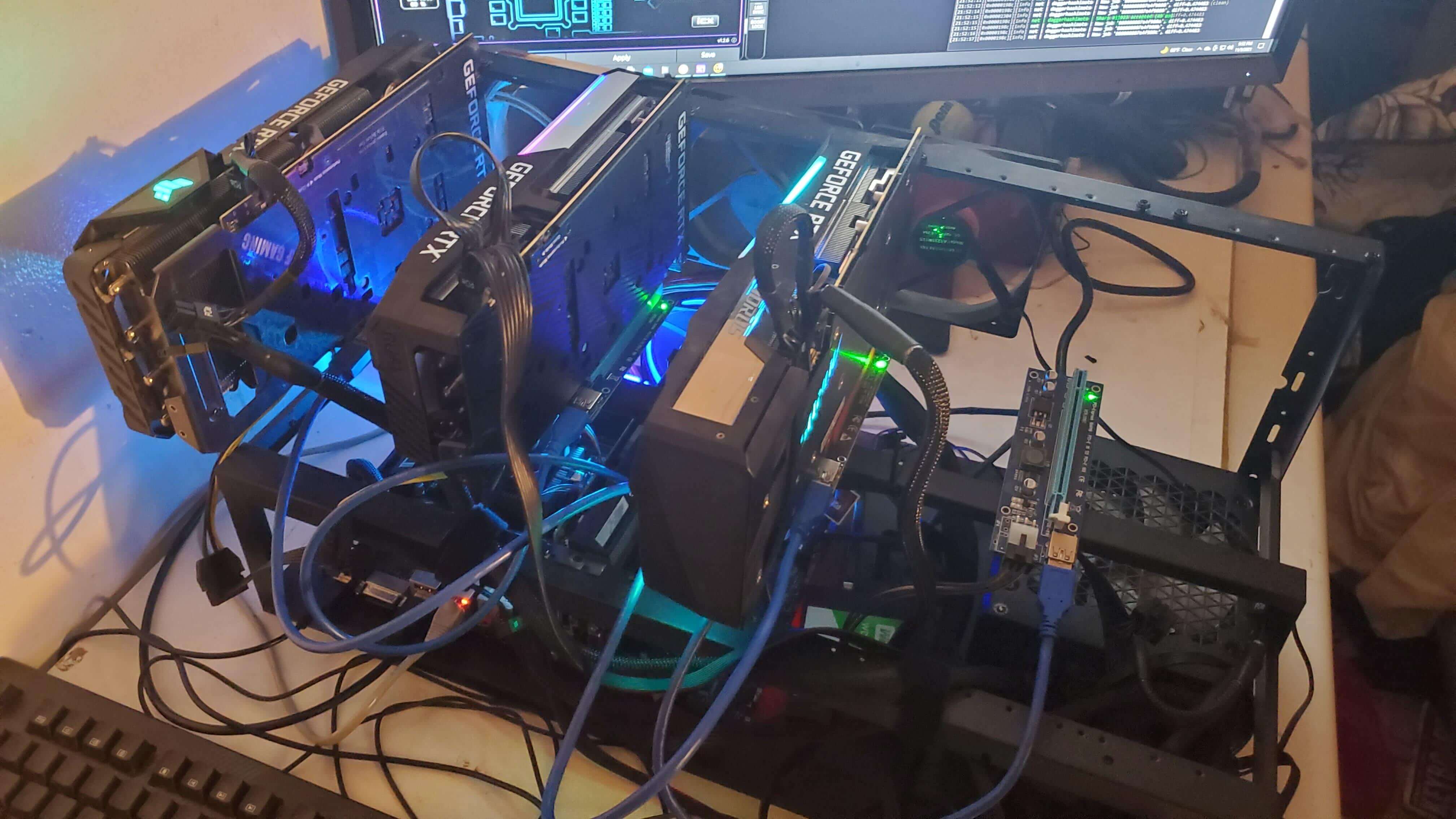 Newest is not always the best
The drop in the hash rate may be due to the fact that the most recent drivers are not yet supported by the mining programs that you are using. Some of the 3000 series graphics cards are experiencing hashrate drops on Ethereum with the latest drivers from Nvidia.
The fact is that new drivers are usually sharpened to improve performance (FPS) in games. At the same time, the operating system is configured by default to update the drivers to the latest.
At the same time, mining software developers also do not sit still and, over time, optimize their programs for new driver versions.
Just take a look at the list of fixes provided in the driver release. You will see how important it can be to get the latest versions - updating your drivers sometimes does matter.
Conclusion: you need to read the notes from the developers of the mining software that they have added support for the latest drivers and only then update the drivers in their system.
According to user reviews, versions 472.12 and 466 are considered to be the best and stable drivers for Nvidia.
Driver Version Selection: Game Ready, DCH and Studio
For downloading drivers, there are usually three options to choose from:
game driver (Game Ready),
DCH driver and
Studio drivers.
Game Ready driver for mining
It is recommended to use Game Ready drivers for mining. They are the most stable. DCH or Studio drivers can (although not always) cause problems.
Studio driver
The NVIDIA Studio line of drivers are not suitable for mining. They are always tested and optimized for creative applications such as Autodesk Maya, 3ds Max or DaVinci Resolve, resulting in fewer crashes and faster render times.
DCH driver
DCH version is not always compatible with cryptocurrency miners. The DCH driver is a stripped-down version of the standard driver. This version does not work correctly with some mining software. For example, Nicehash. This is evidenced by an entry on their official blog - NiceHash QuickMiner.
The general guideline for finding the stable and best Nvidia driver is to simply install the penultimate Game Ready driver. The driver itself should work stably.
Remember that the driver is not responsible for the intensity of mining. But the overclocking of the core, memory and power limit, applied through Msi Afterburner. Reduce power limit and core clock and increase memory speed for the best results for Ethereum mining.
How to check the driver version?
To find out which video card driver you have installed, we recommend using a tool called GPU-Z. When you run this program, it will list all the specifications for your graphics card.
Check the version field for the currently installed driver.
How do I uninstall and reinstall a diver?
If you need to uninstall the current driver and reinstall the correct driver, you must use a free tool called Display Driver Uninstaller (DDU).
DDU is a program that completely removes an old driver. To use this tool, you need to boot into Safe Mode offline so that Windows 10 doesn't try to reinstall the drivers on its own.
To boot into Safe Mode, simply hold down the Shift key on your keyboard while left-clicking the restart button. When prompted, select Troubleshoot, then Advanced Options, Startup Options and click the restart button.
When the system restarts, it will present you with a list of options, select option 4 to enable Safe Mode without network connection.
After entering safe mode, launch the DDU application. Select the GPU from the drop-down list and then click the button that says "Clean and restart." The program will follow the steps to remove the current graphics card drivers and clean up. When this is done, the computer will restart and restart normally.
We recommend that you unplug your network cable or Wi-Fi before rebooting so that Windows update does not attempt to install the generic driver on its own when you enter the system.
After logging in, you can proceed and install the graphics card driver you downloaded earlier.
Make sure you are performing a clean install of the driver. To do this, select the "custom installation" item and check the "perform a clean installation" checkbox.
After installing the driver, you can run the GPU-Z tool again to make sure you have a good driver installed.
CUDA and the architecture matrix
Architecture
CUDA features
First support for CUDA Toolkit
Latest CUDA Toolkit support
Latest driver support
Fermi
2.0
CUDA 3.0
CUDA 8.0
R390
Kepler
3.0 / 3.2
CUDA 6.0
CUDA 10.2
R470
Kepler
3.5 / 3.7
CUDA 6.0
CUDA 11.x
R470
Maxwell
5.0 / 5.2 / 5.3
CUDA 6.5
Current
Pascal
6.0 / 6.1
CUDA 8.0
Current
Current
Volta
7.0
CUDA 9.0
Current
Current
Turing
7.5
CUDA 10.0
Current
Current
Ampere
8.0 / 8.6
CUDA 11.0
Current
Current
A handy table listing the equivalent Windows® Store and internal drivers for each Radeon ™ Software Adrenalin driver version

| | | | |
| --- | --- | --- | --- |
| Adrenalin Release | WHQL | Внутренний драйвер | Версия магазина драйверов Windows ® |
| 21.12.2001 | Optional | 21.40.11.03 | 30.0.14011.3017 |
| 21.11.2003 | Optional | 21.30.37.01 | 30.0.13037.1003 |
| 21.11.2002 | Optional | 21.30.33.05 | 30.0.13033.5003 |
| 21.11.2001 | Optional | 21.30.33.01 | 30.0.13033.1000 |
| 21.10.2004 | Optional | 21.30.31.05 | 30.0.13031.5001 |
| 21.10.2003 | Optional | 21.30.31.01 | 30.0.13031.1001 |
| 21.10.2002 | WHQL | 21.30.25.05 | 30.0.13025.5005 |
| 21.10.2001 | WHQL | 21.30.25.01 | 30.0.13025.1000 |
Why can't I unblock LHR?
You may have a newer version of the 3060 graphics card that Nvidia has locked at the BIOS level after miners learned to bypass the LHR restrictions.
You need driver 470.05 and a dummy adapter or monitor attached. You can try DDU and a clean install of the driver, but you may have a video card with LHR locking at the BIOS level.
Conclusions
The popular wisdom of miners says - "does it work? Do not touch!" A new driver version is unlikely to increase your hashrate. But he can throw up problems. It is worth updating drivers only a few weeks after their release. It is necessary to read the developer notes that the new version of the drivers is supported.
Be sure to write in the comments which version of the driver you are using.
Thank you for reading, Maxim Anisimov, editor-in-chief of bytwork.com.
Want to be the first to receive unique and important information?
Bookmark us!
Subscribe to our projects!