What can digital money buy? Where they accept Bitcoins, stores with Cryptocurrency payments!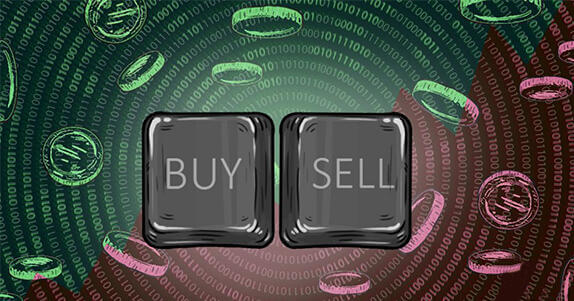 Many cryptocurrency owners regard the asset only from the point of view of investment and plan to make money on its growth.
And it seems that the market periodically hears about new transactions made using crypto, and, according to a study by Cornerstone Advisors, last year Americans purchased goods and services for cryptocurrency in the amount of $31.2 billion, but it is still not clear what can be bought for digital money?
Margot Pazhinskaya, a financial analyst at DotBig online broker, tells about what goods and services can be purchased for crypto.
Where and how can digital money be implemented?
Many state financial regulators do not recognize cryptocurrency, since it is a decentralized asset that cannot be controlled and is essentially a speculative currency.
However, every year the number of stores that accept payment with digital money increases.
Example: according to the law "On Financial Digital Assets", which came into force from the beginning of 2021, it is prohibited to provide services for cryptocurrency in Russia. 
One of the most common currencies is Bitcoin, usually payment using it takes place through a bitcoin wallet by scanning a QR code, also through transfers or using various payment services.
For example, PayPal allows users to make purchases using Bitcoin, Ethereum, Bitcoin Cash and Litecoin, offering 26 million retail outlets.
Also, the Coinbase platform announced that it is now possible to buy goods with Bitcoin, Ethereum or Dogecoin, if you link the card to Apple Pay or Google Pay.
However, the cryptocurrency does not arrive to sellers, since Coinbase converts digital money into dollars. In the US, last year, users spent $16.8 billion through the platform in this way — this is 54% of all cryptocurrency spending.
What can I buy with cryptocurrency?
Later in the article, we will tell you what and where you can buy directly for cryptocurrency.
Trips - payment for travel with cryptocurrency
You can spend cryptocurrency on travel. This function is provided by various flight services:
On many resources, you can also pay for hotel accommodation.
Another way to spend cryptocurrency is  — eGifter, the service converts Bitcoins into special gift cards for travel.
The company offers cards from American Airlines, BedandBreakfast.com, Celebrity and Carnival Cruise cruise services, Marriott and Hyatt hotel chains.
Some private organizations are also introducing new types of payment: the Santa Cruz Experience company, which provides wine tours, had experience working with Bitcoin.
Real estate for cryptocurrency
The sale of houses, as well as the rental of premises for Bitcoin and Ethereum, has been operating abroad for several years.
Now you can remotely buy real estate in Canada or, for example, in Dubai, where British Baroness Michelle Mone created the Aston Crypto Plaza complex, where you can buy an apartment for cryptocurrency.
In China, investors often use Bitcoin to buy real estate in Silicon Valley.
There is also an opportunity to buy even an island for Bitcoin, for example, in 2017, a part of the resort island of Saint Vincent and the Grenadines in the Caribbean was put up for sale for 600 BTC.
Now there are also similar offers — in Norway, you can buy a private island for 75.010543 BTC.
Experimental transactions were also carried out in Russia — for Bitcoins, you could buy an apartment from the owner in Moscow City or a cottage in the Moscow region.
Also in the "CIAN" database in 2018, there were about ten ads in Moscow and one in St. Petersburg about the sale of real estate for cryptocurrency.
Transport and electronics
Many foreign companies offer to buy cars and water transport for digital money.
One of the largest websites that accepts Bitcoin in exchange for business class cars is BitCars. Contrary to the statement of Elon Musk, you can also buy a Tesla car on the platform.
Also located in Texas is the first Bentley, Rolls Royce and Bugatti dealership-Post Oak Motor Cars, which accepts Bitcoin and other cryptocurrencies when selling luxury cars.
More budget models of Lamborghini, Audi, BMW and other companies can be found on the British service ​​Autocoincars.
In addition to the automobile, the owners of cryptocurrencies have the opportunity to purchase water transport.
In February, the Super Yachts Monaco service announced that the JoyM e yacht worth 9.9 million euros can be purchased for Bitcoins.
KK Superyachts has similar offers, through which in the spring of this year you can buy a motor yacht Ustaoglu XO of the Seas for 120 BTC.
Among the companies that accept cryptocurrency and use the BitPay platform, the California store Newegg, you can pay for goods using the currencies Dogecoin, Ethereum, Bitcoin, Litecoin and others.
You can choose this method at the stage of payment for the goods by specifying BitPay.
Simultaneously with Newegg, in 2014, the online store of electrical goods FastTech also began to use the digital currency, where you can buy various devices for more than 20 types of cryptocurrencies — from smartphones to motherboards.
How to buy food for cryptocurrency?
You can pay with cryptocurrency in some foreign restaurants and cafes. For example, in Venezuela, Burger King offers to pay the Bitcoin bill, and you can eat at Pizza Hut for Ethereum — the company allows you to perform such operations using the Cryptobuyer service.
Subway also accepts cryptocurrency, and the largest restaurant chain also gives a 15% discount to BTC holders.
You can also pay with Bitcoin using a QR code at a Starbucks coffee shop in the United States using the company's application. The company also plans to introduce ETC and Gemini Dollar.
Three years ago, it became possible to eat for Bitcoin in the Canadian KFC. However, it will be possible to pay with virtual money for only one special product — Bitcoin Bucket with home delivery.
Some delivery services accept digital money, for example, the American company Foodler.
Services and other products
Shopify — in 2013, the platform introduced the acceptance of payments in cryptocurrency based on the BitPay service, so users can choose one of the payment methods, including 300 digital currencies, including Bitcoin, Ethereum and Litecoin.
Overstock-a furniture store added the ability to pay with cryptocurrency to its service in 2014. Now the company uses the ShapeShift platform to accept Bitcoins, as well as Dash, Monero and other digital currencies.
Nordstrom — American luxury department stores, through the Flexa network for Bitcoins you can buy goods in them or use a gift card.
Microsoft-the company has also been accepting Bitcoins for a long time. They can be used to pay for games, applications and various digital content, for example, for Xbox.  
Now the range of services and goods that can be purchased for digital currency is quite large and is constantly expanding, holders of digital money can make various expenses — from subscribing to TIME magazine, to buying citizenship of the state of Vanuatu.
It is planned that in two years, investors will spend even more cryptocurrency funds.
Pros and cons of introducing cryptocurrency into payment systems
By accepting payments in cryptocurrency, companies discover a new market for themselves and due to this they also become investors, which allows them to earn money.
 This is confirmed by the story of Papa John's, two pizzas of which were bought by programmer Laszlo Heinitz in 2010 for 10 thousand rubles. BTC-in terms of today's exchange rate, the price is $469 million.
However, market volatility does not always play into the hands, so not all companies are ready to take on such risks. Also, the digital currency is not secure and there is a risk of hacking the wallet.
Despite this, some organizations, such as Amazon and Papa John's, plan to introduce cryptocurrency, provided that it is fully legalized, security is ensured and there is sufficient demand.
The issue of returning the goods should also be resolved — chargebacks with the growth of cryptocurrency can lead to large losses for companies.
Want to be the first to receive unique and important information?
Bookmark us!
Subscribe to our projects!