What is a Bitcoin miner with Plug and Play technology support?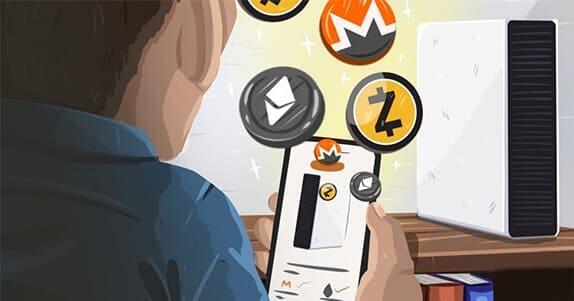 Plug-and-Play is a term that's thrown around an awful lot, but what exactly does it mean? Exactly what it says — just plug in the hardware and it's good to go. To that end, a Plug-and-Play Bitcoin Miner is a Mining Rig that requires minimal setup.
Advantages of ASICs with Plug and Play technology
As such, it should come as no surprise that Plug-and-Play Bitcoin Miners — like the Coinmine One — are the fastest solution to start mining Bitcoin. It's often also the most cost-effective, with Plug-and-Play units costing a lot less than most bespoke solutions. 
However, the main reason one ought to go with a Plug-And-Play Bitcoin Miner over something more unique is for the sheer level of convenience they bring to the table; they're designed to be sold at the consumer-level, so they're often as simple as can be.
Again, take the Coinmine One as an example. It's configured and controlled from a mobile application (available for Android and iOS), which lets you view your balance, monitor progress, and even switch the Cryptocurrency you're mining — all on the move.
ASICs plug and play
The first and most popular Asic Plug and Play is Asic from Coinmine, Asic is called Coinmine One and is sold at the time of writing for $ 699.
Next comes the R1-LTC WiFi router from Bitmain. Yes, it's not really Asic, but this WiFi router, in addition to its main function, gives you a chance to win 25 Litecoin every 2.5 minutes (the winning amount may vary)!
Next comes just a Nano 3 USB flash drive from Avalon, which can mine Bitcoin. This flash drive does not even need additional cooling.
In general, there were a lot of such USB miners in the entire history of Bitcoin mining, but due to the fact that these miners were not cheap and brought very little income, they quickly stopped producing them.
Cons of Asics with Plug and Play
The main disadvantage of such asics is payback. Experienced miners will never buy such watches for themselves, as they will pay off for a very long time.
In fact, this thing is more like a toy that will stand at your house, work silently and extract a few Satoshi a day. It cannot be regarded as a full-fledged Bitcoin mining equipment.
For this money, at which this type of Asics are sold, you can buy 1 top-end graphics card from Nvidia, or 1-2 pairs of cards from AMD, which will bring you much more profit per day, but unlike Asics with Plug and Play technology, you will have to follow such a farm much more often and it will be on much noisier.
For the most part, Asics with Plug and Play technology are a good reason to brag to your friends that you are engaged in Bitcoin mining.
Want to be the first to receive unique and important information?
Bookmark us!
Subscribe to our projects!