Crypto trader named altcoin with higher potential than Ethereum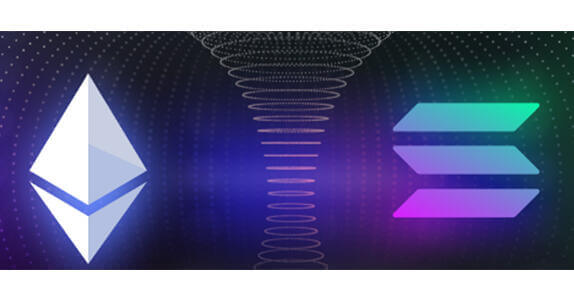 A popular anonymous crypto trader named an emerging smart contract platform that provides more attractive long-term investment opportunities than Ethereum
Analyst and trader with the nickname The Crypto Dog draws attention to the scalable first-level blockchain project Solana (SOL). In his opinion, BTC and SOL have advantages over Ethereum as long-term investments. BTC is a safer bet than ETH, while SOL has more upside potential:
"BTC is a safer and more boring long-term bet than ETH. Flipping is unlikely to happen. SOL has higher growth potential and is a more interesting long-term rate than ETH "
In addition, the analyst is betting that Solana will be one of the first assets to reach new all-time highs amid expectations of a market recovery by traders and investors:
"SOL will be one of the first assets to reach new highs"
So far, Solana is trading just below $ 40. The maximum rate was observed in May and amounted to $ 58.03.
Want to be the first to receive unique and important information?
Bookmark us!
Subscribe to our projects!