Bitget launches Airdrop, each user gets a chance to win 0.0005BTC = $20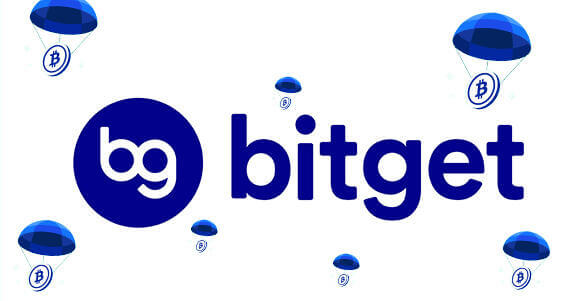 Bitget Exchange launches Airdrop, with a total prize pool of 1 Bitcoin, everyone who registers will get a chance to receive 0.0005 BTC = $ 20 to their account. As the exchange officials report, funds cannot be withdrawn directly, but they can be used to open positions, use them in copy trading, and withdraw all profits generated from the account.
From June 15th to 22nd (UTC +8), Bitget will also host a Quanto Swap (Derivatives) Trading Competition, and users who receive airdrop rewards will be automatically registered for the trading competition.
To receive 0.0005 BTC, follow these steps:
In the form, you will need to indicate the email address to which the account is registered, and your personal UID on Bitget.
You can find the UID on your account page.
As for the trading competition.
The trading competition will be officially open for registration on June 15 (UTC +8). Users who have passed KYC have a chance to win a total prize pool of 100,000 USDT, as well as compete for the grand prix. At the end of the event, the pool will be split among the top 50 traders.
The first three best traders will get 30,000 USDT, 25,000 USDT and 20,000 USDT delivered to  their account, respectively; users ranked from 4th to 10th - 15,000 USDT each, and users from 11th to 50th - 10,000 USDT each, depending on the trading volume.
About Bitget:
Bitget cryptocurrency exchange was founded in July 2018 and is headquartered in Singapore. The exchange has more than 1.5 million registered users worldwide, with an average daily trading volume of US $ 5.6 billion, and the volume of contract trading is among the world's Top 5. Exchange's data are already integrated into TradingView, Coinmarketcap and Coingecko.
In July 2020, Bitget received over $ 10 million in funding from SNK, and the company is currently valued at $ 1 billion. In addition to spot and margin trading, Bitget has integrated copy trading, where each trader can follow experienced traders and copy their trades in one click.
Want to be the first to receive unique and important information?
Bookmark us!
Subscribe to our projects!