A terribly profitable Halloween on Bitzlato!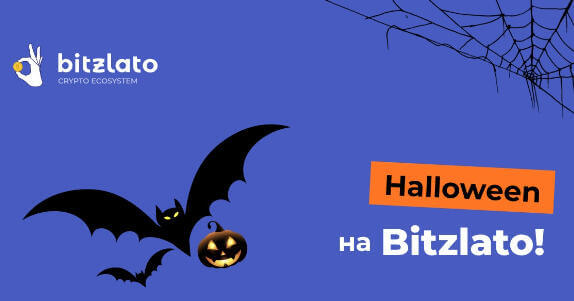 Are you ready for the scariest day of the year? Believe me, you will remember this Halloween for a long time, because Bitzlato has prepared terribly profitable and cool contests for you!
Exactly:
"Referrals or nothing!"
The TOP 5 users who invite the most verified referrals in the period from October 18 to October 31 will receive $ 400 each. (Learn more about the Bitzlato Referral Program)
*to participate in the contest, referrals must be verified between October 18 and 31.
The TOP 5 initiators of transactions, that is, users who responded to already created ads, will receive $ 300 in the period from October 18 to 31.
Only on October 31, conduct transactions in the web version for a total amount of over 0.0018 BTC and on November 1, you are guaranteed to receive 2 vouchers for the withdrawal of cryptocurrency.
Of course, Bitzlato did not forget about social networks and offer everyone to participate in Instagram contests. Go to the @bitzlato page on Instagram and don't miss the opportunity to win $999. 
On November 1, Bitzlato will announce the names of all the winners and send them cash prizes. Participate and try your luck!
Bitzlato is an innovative and promising P2P platform for the exchange of cryptocurrencies, which is rapidly developing and gaining momentum. It protects the privacy and anonymity of users, allowing you to buy and sell cryptocurrency easily, quickly and at the most favorable rate through Telegram bots or the Web version.
Commissions are extremely low and even zero for buying and selling cryptocurrencies, which makes Bitzlato the best option among P2P platforms.
Want to be the first to receive unique and important information?
Bookmark us!
Subscribe to our projects!