Innosilicon A11 ETH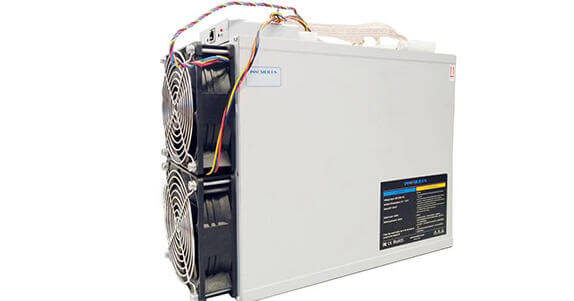 Supports algorithms:
Ethash
Dimensions:
130 x 220 x 390мм
Technical specifications
Characteristics of Asic Innosilicon A11 ETH, the following:
Hashrate ~ 2100 Mh/s (Et hash) = Approximately 24 Nvidia 3080 graphics cards, or 39 5700 XT cards!
Consumption ~ 2300 W Watt
Memory - 8 GB!
Price ~ from 15000$-16000$
Innosilicon A11 ETH
The Innosilicon A11 ETH miner is another promising next-generation ETH ASIC miner.
Presumably, the A11 Et hash manner will provide a hashrate on the Et hash algorithm - 2100 MH/s with a power consumption of only 2300 watts and should have 8 GB of memory.
However, the price will be higher, probably in the range of $15,000-$16,000!
Innosilicon is probably the best choice if the final specifications of the final product turn out to be what we expect, although it may be slower in terms of hashrate and more expensive in price, but also more energy efficient.
Description and comparison
There is a lot of talk about a new generation of Ethash ASIC miners for mining Ethereum (ETH) cryptocurrency, which are expected to be released in the 1-2 quarter of 2022, although nothing has been officially confirmed yet.
The hashrate is expected to be above 2000 MH/s.
We are talking about the manner of A11 ETH from Innosilicon and about a newcomer to the crypto market - Linzhi.
Linzhi Inc was founded by Jeong Min, a former CTO of Canaan (it is one of the first companies to produce ASIC Bitcoin miners - Avalon miners).
Currently, Innosilicon A10 Pro ETH is the most productive GPU-based miner for the Ethash algorithm with a hashrate of 500 MH/S, a power consumption of 950 watts and a price of ~ $ 4388 according to the company's official website.
An alternative for mining ETH is to build mining farms on video cards. Now, having assembled a GPU mining farm, you can easily get the same performance as A10 Pro ET, it's enough for this:
AMD:
Conclusion
You should also take into account the fact that Ethereum (ETH) will switch from PoW (Proof of Work) to PoS (Proof of Betting) or, in other words, switch from mining to staking as a model for generating new coins.
This transition has already begun, although mining is still active and will last at least two years, but when looking for long-term investments in mining equipment, you should keep this in mind.
Not to mention that, unlike specialized ETH miners, switching to GPU provides much more flexibility, although they may not be as efficient in terms of performance for a particular algorithm.
Want to be the first to receive unique and important information?
Bookmark us!
Subscribe to our projects!