PNY cut SSD write resource by 80% due to Chia miners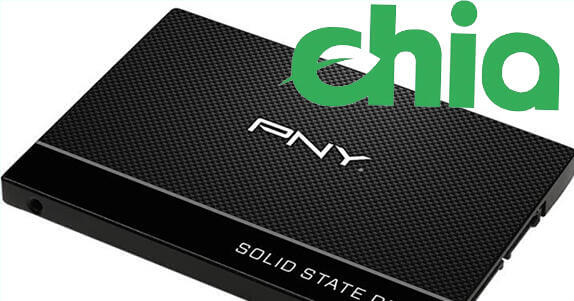 PNY has reduced the lifespan of its XLR8 CS3030 series SSD. The resource of some models has decreased by almost 80%, according to Tom's Hardware.
The XLR8 CS3030 Series includes 250GB and 500GB, 1TB, 2TB and 4TB devices. The new batch of drives has significantly reduced TBW.
Depending on the modification of the drive, the reduction in the guaranteed amount of recorded information reaches almost 80% - for the 2 TB model, this figure has decreased from 3115 to 660 TB.
The company explained its decision by the rush demand for solid-state drives for mining the Chia cryptocurrency.
"The write operation required to produce a Chia coin can wear out typical consumer SSDs for several weeks. Because of this, PNY changed the TBW policy in its SSD warranty. For customers using PNY drives as intended, the warranty period will likely expire before they reach the TBW thresholds, "the company said in a statement.
Another reason for the decline in the recording resource is the shortage of electronic components. For drives manufactured after May 17, 2021, PNY no longer specifies the type of NAND flash used. The publication admitted that the manufacturer switched from 3D TLC chips (three bits of information in a cell) to four-bit QLC solutions.
At the same time, the warranty period for XLR8 CS3030 drives remains the same and is 5 years.
Want to be the first to receive unique and important information?
Bookmark us!
Subscribe to our projects!