Tether to add support for the Avalanche network amid high Ethereum fees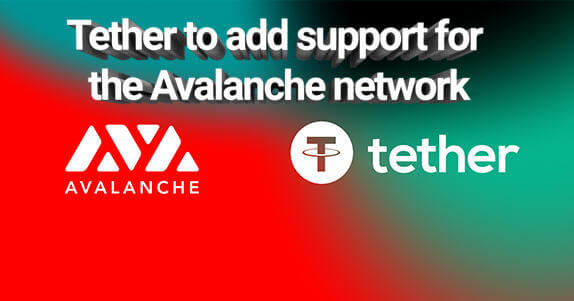 Stablecoin issuer Tether is preparing to launch USDT token on the Avalanche blockchain. This was announced by the technical director of the company Paolo Ardoino.
The USDT release is expected in mid-June. Avalanche will be the ninth network to support the largest stablecoin on the market. USDT also works with Algorand, Simple Ledger Protocol (Bitcoin Cash), Ethereum, EOS, Liquid Network, Omni, Tron, and Solana.
Over the past years, Tether has been actively increasing the volume of USDT emissions in the Ethereum system, however, the growth of fees forced the company to look towards alternatives such as Tron. As a result, the USDT emission volume on Tron recently exceeded $ 31 billion, and on Ethereum it now stands at $ 27 billion.
Ardoino admitted that if the situation with Ethereum does not improve in the near future, the trend towards moving USDT to alternative systems will continue. "Avalanche is growing in popularity.
It supports the Ethereum Virtual Machine (EVM), which makes it easy for decentralized finance projects to migrate to lower fees. It will be quite easy to get USDT up and running in this case, since we already have a tested and EVM-compatible build, "he said.
At the same time, Ardoino noted that so far Tether has no plans for further expansion on new blockchains.
Want to be the first to receive unique and important information?
Bookmark us!
Subscribe to our projects!