Ledger expects 500% revenue growth in the first quarter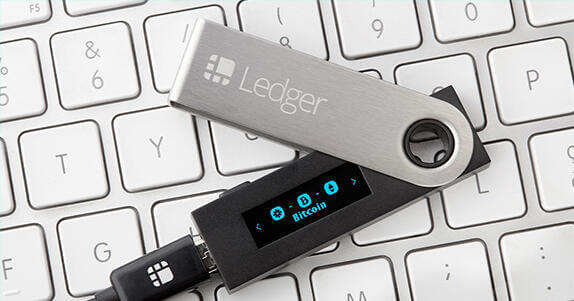 The crypto-bull market at the beginning of 2021 became a blessing for LEDGER revenue. The company seeks to fill in hundreds of vacancies as its commercial activities expand.
LEDGER, the leading company engaged in safety and infrastructure cryptocurrency reported a sharp increase in sales in the first quarter, which emphasizes the strength of the bull market during the first three months of 2021.
On Wednesday, the company reported that the company's revenue increased by more than 500% from January to March. Ledger said it was profitable during the quarter, but did not reveal the actual numbers.
LEDGER is a company that created the Ledger Nano S and Nano X hardware wallets, which allow users to independently store digital assets, such as bitcoins (BTC). He competes for a market share with Trezor and several other less famous wallets.
"The whole industry is growing rapidly and we are proud to be part of it," said Ledger General Director Pascal Gauthier, calling his company "Talented and hardworking team."
Ledger significantly expands its internal capabilities: you must fill out more than 150 open positions. On Wednesday, the company announced that he took two senior positions headed by former Etoro and Opera leaders. Recently, the company assumed the role of Vice-President on NFT, or non-deliberate tokens, expanding its services to artists and the NFT management.
It is important to note that Ledger seems to recover from loud leakage in December 2020, as a result of which 2,000,000 CHYRTOKOKOCHEL buyers were revealed. The company confirmed that security disorder did not affect the safety of users. However, it led to a negative public response to the company.
It is still unknown whether such companies as Ledger will continue, the rapid expansion in the face of more serious market factors. On Wednesday, the cryptocurrency markets were sharply sold out, Bitcoin fell to $ 30,000, the altowel market as a whole followed this example. From a peak to a minimum, the market fell 1 trillion dollars from the middle of the middle of May 2.5 trillion dollars.
Want to be the first to receive unique and important information?
Bookmark us!
Subscribe to our projects!