Gemini acquires a crypto startup shaft x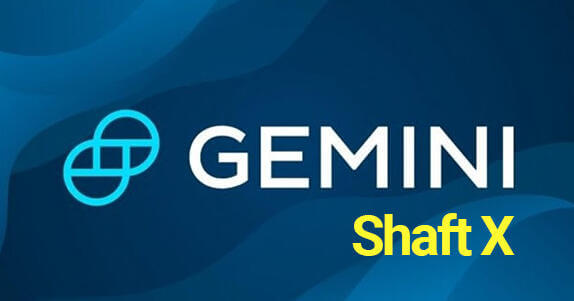 The crypto exchanger and the Gemini keeper acquired the Start X startup for an unseasured amount.
Announced this on Wednesday, Gemini stated that the technology of multilateral calculations (MPC) Shard X will help increase the speed with which it can transmit customer assets and increase the use of assets on its platform.
"The integration of MPC Shard X technology into Gemini's storage system allows us to satisfy the current demand for the rapid output of funds, interaction with DEFI stroke or digital assets with greater efficiency," said Gemini chief operating officer, Noah Perlman.
MPC is a cryptographic technology that is considered faster and safe. In MPC, the closed keys are never created completely, which eliminates the only point of refusal. MPC breaks off closed keys to segments or parts and distributes them between different parties to perform a transaction.
The Shard X technology, in particular, uses MPC technology on Entrust NShield (HSM) safety modules and the company argues that it provides the advantages of both these technologies, that is, the availability of hot or online wallets and the safety of the "cold" or autonomous storage place.
Shard X was founded in 2018 by Janin Noy-Nerner, Nikita Lesnikov and Navajo de Vet in London. Perlman told The Block that with the acquisition of Gemini all three members, that is, the whole state of the Shard X will join the British branch of Gemini.
Perlman refused to disclose the financial conditions of the transaction, including whether this was equity, cash or a combination of both. But he said that the deal was recommended by the internal strategic group, which is engaged in mergers and acquisitions.
This is the third acquisition of Gemini after buying the NFT Nifty Gateway trading platform in 2019 and Blockrize, which produces cryptocurrency at the beginning of this year.
Cryptocurrency transactions, especially in the sphere of storage cryptocurrency, grow rapidly. Last month, Galaxy Digital agreed to buy Bitgo's crypto-keeper for 1.2 billion dollars in cash and shares, which was the first deal in crypto industry for $ 1 billion. In March, Paypal acquired CURV, a cryptocurrency storage specialist.
As for Gemini, they intend to invest in a larger number of companies, Perlman said, without revealing the areas of interest. Gemini recently launched an investment fund, the purpose of which is to support cryptoprojects and startups in the early stages
Want to be the first to receive unique and important information?
Bookmark us!
Subscribe to our projects!