What will happen to Ethereum in the near future?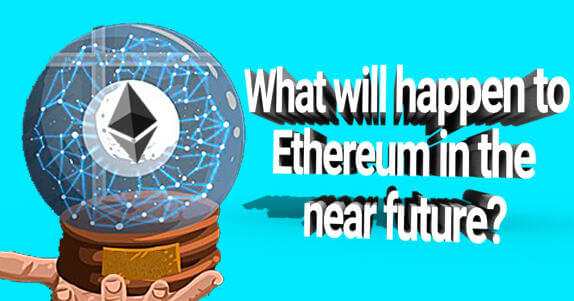 Ethereum deals with three main cash flows: issuance, supply, and collateral.
By dramatically improving the efficiency of the Ethereum network with Proof-of-Stake, Ether issuance will be reduced by more than 90% and will proportionately reduce the pressure from miners to sell. Preliminary calculations show that the peak ETH supply will be 120 million Ether, and the EIP-1559 burn mechanism will eventually bring the total ETH supply down to 100 million tokens.
Taking into account different mathematical models, the annual interest rate can be expected to be 25% after the merger of Ethereum 2.
The Ethereum Economic Engine is a three-point asset thesis that views equity as internal temperature.
Cold ETH means it is blocked, which protects the network and / or reduces the total amount of liquid.
Hot ETH is one that is actively available for use, but most of that ETH evaporates through the EIP-1559 fee burn mechanism.
Hence, at both ends of the temperature spectrum, supply & issuance are optimized through rates and burned commissions.
ETH - Supply
ETH - Pressure reduction
What do I need from this?
And everything is very simple, the deflationary model of Ethereum can make it a major transport asset for capital, as well as a platform for the future of digital banking. And this is a completely different story.
ETH ~ $ 25,000? Wait and see!
Want to be the first to receive unique and important information?
Bookmark us!
Subscribe to our projects!