Why is Cardano (ADA) rising in price? How to buy an ADA Coin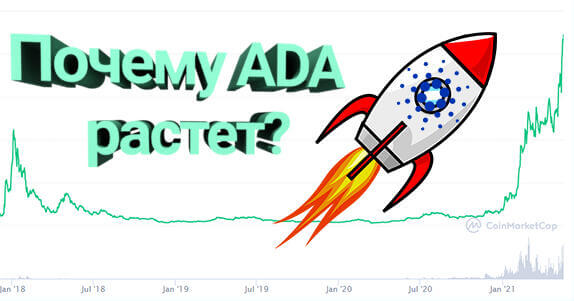 It's been a busy week for the cryptocurrency world.
At first, the Shiba Inu coin almost doubled in value, after ZB.com and Binance announced that the coin will be added to the listing on their platforms. Then Tesla abandoned bitcoin as a payment method, and now Cardano (ADA) has reached an all-time high, according to a report from Yahoo Finance.
The consequences of Tesla's refusal to use bitcoin as a means of payment have had a positive impact on the ADA token, whose blockchain boasts the advantage of energy saving.
There is a possibility that Tesla may use another cryptocurrency that matches its desire to run an eco-friendly business.
ADA, Cardano's own blockchain cryptocurrency, is up 24.8% over the past week, 60.7% over the past month, and 1,163. 9% since the start of the year.
At the time of writing, the ADA/USD pair was reaching a record high of $2.46, according to CoinMarketCap. The market capitalization currently stands at $ 71.7 billion.
What is Cardano (ADA)?
* Cardano is a decentralized protocol launched in September 2017 by Blockchain Development Output Hong Kong (IOHK).
* The currency consumes less energy, and you can also earn passive income for holding coins.
Why is the ADA growing?
There is information that Elon Musk is interested in this cryptocurrency.
Cardano is inherently more energy efficient than bitcoin, as it uses a "Proof of Stake" consensus mechanism, where currency exchange participants buy tokens to join the network. This helps to save a lot of energy. The founder of Cardano claims that the cryptocurrency network consumes only 6 GWh of energy.
Recall that this week, Tesla suspended the sale of cars for bitcoin. Elon Musk said on Twitter: "We are concerned about the rapidly growing use of fossil fuels, especially coal, which has the worst rates of harmful emissions, for mining and bitcoin operations." At the same time, the head of Tesla added that the cryptocurrency is a "good idea" with a "promising future".
How to buy ADA?
You can buy Cardano on the top cryptocurrency exchanges ZB.com and Coinbase, you can also purchase ADA on ZBG, and these are just a few of the trusted crypto exchanges.
What is cryptocurrency?
According to Coinbase, a cryptocurrency is a digital asset designed for use on the internet. It is decentralized, meaning it is not controlled by the government or any other central authority, such as a bank.
If you are interested in investing in other cryptocurrencies such as Bitcoin, Ethereum, DOT, and Litecoin, here are a few options to start with:
If you want to learn more about cryptocurrency and how it works, you can always sign up for an online course. Courses are offered on the online platforms Coursera, LinkedIn Learning, etc.
Want to be the first to receive unique and important information?
Bookmark us!
Subscribe to our projects!